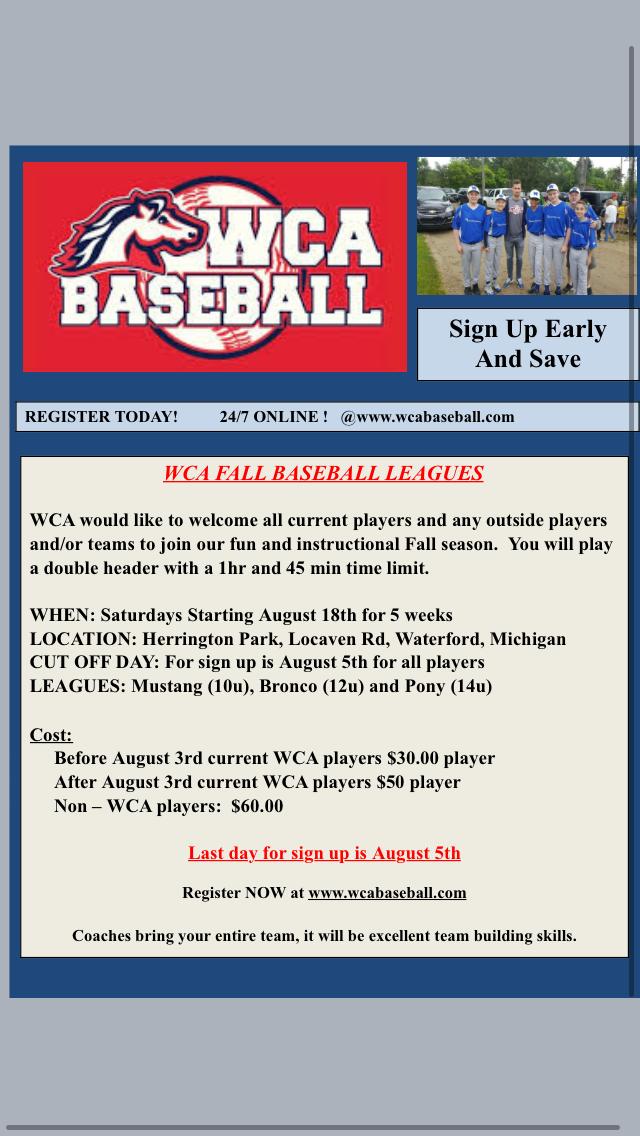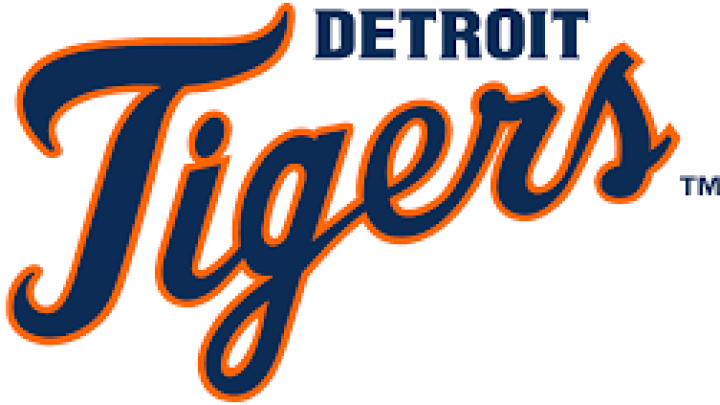 Register Now!
Come out and join us for the Detroit Tigers Game against the Minnesota Twins on Saturday August 11th, 2018 at 6:10 pm. Tickets cost $28.00 each.

WCA Board members will be selling them the next two Saturdays (July 28th at Herrington and August 4th at Lion's). If you cannot make one of these days, please contact Sheila at (248) 462.1706.

Want to play? Get in touch!
If you would like to join our league, sign up or contact us to find out more information.
Email
Mailing Address
PO Box 300201, Waterford, MI 48330
Our Leagues Enjoy:
14 Regular Season Games, Plus Playoffs
Facilities Provided
Uniforms included
Referees, Umpires & Administrators
Opening Day and All-Star Saturday Activities
Connect with us: